Wedding planner for Veneto, Friuli Venezia Giulia and Trentino Alto Adige regions.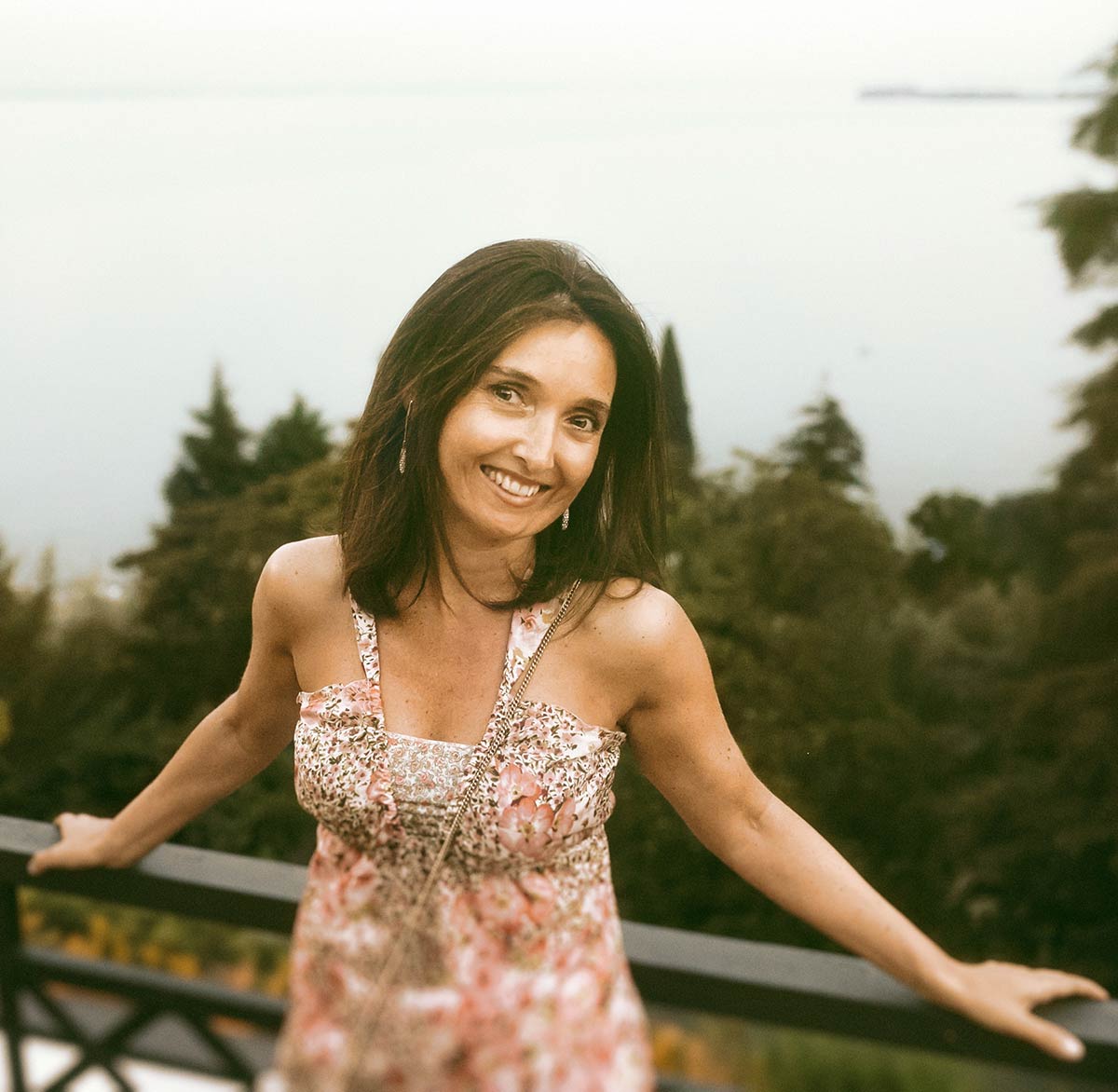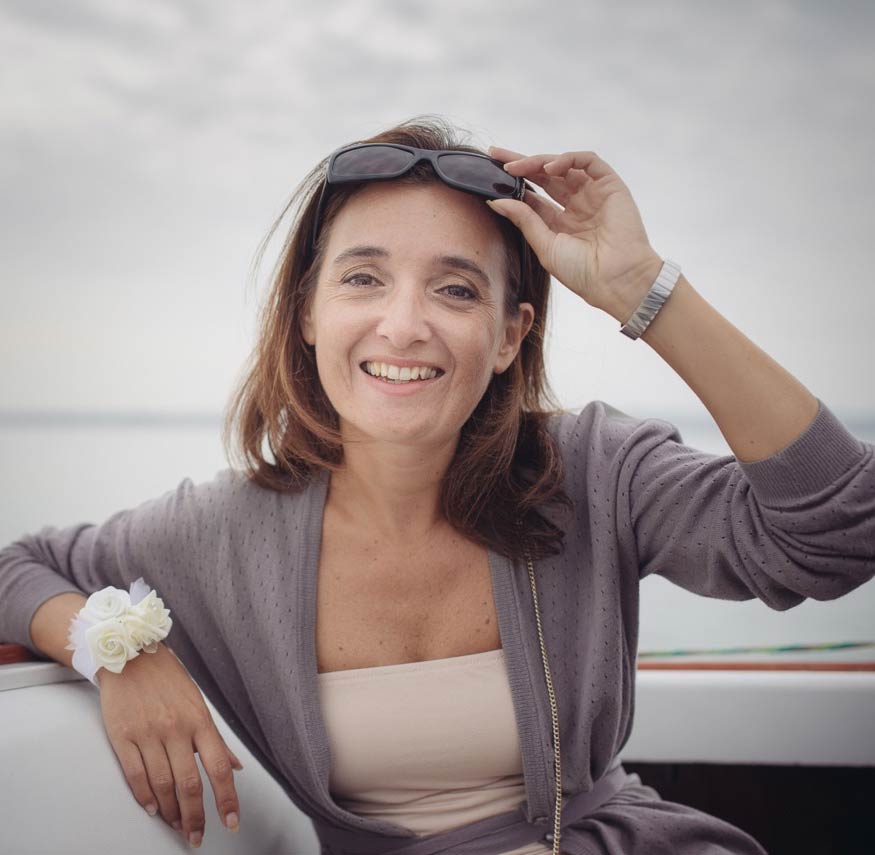 KATIUSCIA MINOZZI
Wedding Planner
Absolutely perfect service
"An absolutely perfect service provided by Katiuscia Minozzi, I have worked in 5 star establishments in events for 10 years and Katiuscia Minozzi gave the best service i have EVER come across. She is knowledgeable and understands how to service a client perfectly.
Thank you Katiuscia Minozzi"
Maree and Christian
Married on 01/03/2019
Katiuscia Minozzi works on Italian Lakes Wedding, Italian Country Wedding and Italian Seaside Wedding web sites. She is our planner and manager for Veneto and Trentino Alto Adige and Friuli Venezia Giulia regions.
She has a wide experience as planner working in Venice, Verona, Lake Garda and Veneto, Friuli Venezia Giulia, Veneto countryside (aka Valpolicella) and Dolomites in Trentino Alto Adige. Kaiuscia will help you to find the best solution for your wedding in North East area of Italy.
She is Italian mother tongue and she speaks English.
Katiuscia has a degree in Architecture and she worked as an architect and interior designer before choosing wedding planning carrier. Her background helps her to create the best atmosphere, decor and ambience for your wedding.
She worked with SposiamoVi up to December 2013 and now she works for AKI Studio as premium partner of Italian Wedding Company and all affiliated website.
Katiuscia is a listener, she patient but also strong and positive. She has all personal qualities to be a perfect planner and advice.
She loves arts, sculptures and architecture she loves Impressionists Painters. She also loves music, competitive skating and she also has a great passion for…. shopping!
Isola Del Garda - Dream come true!
"Absolutely perfect from start to finish. Kat and Sara were amazing help and catering to all our wishes and needs throughout.
Very professional on the day. Ran so smoothly without having to worry about a thing. Just sat back, relaxed and enjoyed It with family and friends. By the end of the day if felt like the they were apart of our family as they had been so great.
We Cannot thank them enough and we would 100% recommend to anyone."
Adam and Laura
Married on 09/02/2018
Our experience with Katiuscia was AMAZING!!!!!
"Our experience with Katiuscia was AMAZING!!!!!, our wedding day was absolutely MAGICAL and seamless. Katiuscia went above and beyond and she will forever have a special place in our hearts.
Thank you so much.
Cindy and Franco"
Cindy and Franco
Married on 07/14/2017
If you are looking for the most fabulous wedding planner for Italy don't look anywhere else!
"If you are looking for the most fabulous wedding planner for Italy don't look anywhere else. We are a couple from the UK and just knew we wanted our ceremony in Venice which we had never been to. Kat and Sara were absolutely brilliant. They went through every detail, gave us lots of ideas, showed us options e.g. venues, celebrant, photographers, hair/make up, florists, food all of which were imaginative and quite awe inspiring. Their service was first class, they spent the day with us but were not intrusive making sure everything went well. We communicated by email until
we met in Venice for the first time. We would recommend them first every time, thank you ladies. Alan and Jenny Connick"
Alan and Jenny
Married on 12/30/2016
The wedding was everything we dreamt of
"We booked a small wedding with Katuscia for 25 guests in Sirmione, Lake Garda. The wedding was everything we dreamt of, it was so stylish, intimate and beautiful. The Service from Kat was exceptional, 99% of the communication was done via email and Kat was always very helpful, accommodating and punctual. This took the stress out of the situation and on the day itself, we felt relaxed and confident that the day would go smoothly. The day was perfect! I wouldn't hesitate to recommend Kat from The Italian Wedding Company, the service was truly excellent."
Charlotte and Brian
Married on 07/04/2016
Very professional and helpful throughout
"Our 2 wedding planners Katiuscia and Sara were fantastic from start to finish. After a year of planning our big day over emails – the day of our wedding came and everything was absolutely perfect even better than we could have imagined! Very professional and helpful throughout… We would definitely recommend using this company, everything was so stress free for us which was just what we wanted!! Thank you again :)"
Chloe and Josh
Married on 06/24/2016
Katiuscia planned our wedding and was fantastic from start to finish
"Katiuscia planned our wedding and was fantastic from start to finish. She made lots and lots of suggestions based on the type of wedding we wanted and the number of guests we had. She was very responsive to emails and spent a lot of time with us in Italy before the big day showing us around and putting the finishing touches to the arrangements. We only had 10 guests and so we had concerns that the venue, the restaurant and the boat would overwhelm our small party, but it was all just perfect. Everything on the day went to plan, even better than we imagined and Kat and her assistant were with us the whole time to make sure that things went perfectly. I would recommend this company to anyone looking for a beautiful Italian wedding."
Sophie and Simon
Married on 08/07/2015
Wonderful wedding in Venice
"My husband and I are a Canadian couple, that always dreamed of having our wedding in Venice, Italy. However the process seemed quite daunting, that is until we came across the Italian Wedding Company. With the help of Katiuscia, we were able to elope and have a perfect day, She assisted with not only finding a wonderful photographer, florist and hair and makeup artist – but also with all of the paperwork. If this is the kind of wedding you are interested in, and we highly recommend it, than the Italian Wedding Company will help to make all your dreams come true!"
Meghan and Ryan
Married on 09/19/2017
A wedding beyond our dreams in Lake Garda
"Myself and my husband 🙂 had a wedding beyond our dreams in Lake Garda in October thanks to Kat and Sara who together planned our special day exceeding our expectations.
Throughout the past year we must have shared 1000s of emails and the ladies were great coming back to us with our requests, challenges and suggestions.
They know what they are doing, they have their structure, suppliers and timeframes and if you are happy to pass over the role for them to organize your special day they will not fail you! They offer very high standards and 5star quality of suppliers and services.
Thank you again Kat and Sara, it was a pleasure working with you both, you gave us the wedding beyond dreams for us and also for our guests – everyone is still talking about it! "
Steph and Liran
Married on 10/23/2016
It was a pleasure working with Katiuscia
"It was a pleasure working with Katiuscia. She was professional and extremely hard working. The day itself was beautiful and went seamlessly. Katiuscia introduced us to great providers who were themselves charming and a pleasure to work with.
We hope to stay in touch with the team!"
Alexandra and Thomas
Married on 07/30/2016
Thanks so much for everything!
"We were nervous about doing a destination wedding without having seen the location/venue. But Katiuscia and Sara responded to all the questions and handled all the details. They made sure everything was running smoothly and accommodated our requests or made better recommendations and was there with us every moment of the way. Our wedding turned out much better and more beautiful than I could have expected. Thanks so much for everything!"
Jie and Simon
Married on 06/28/2016
Fantastic service from Katiuscia
"Fantastic service from Kat and her team! Couldn't of asked for a more magical day and everything we had dreamt of came true (and more!) We can't thank everyone enough for making our wedding such a memorable experience for both us and our family and friends. We would highly recommend using 'Italian Wedding Company' and their planners, we worked with Kat for almost 2 years to plan the perfect day and her expertise and knowledge was crucial to getting everything just right. Without her and the team it would not have been possible, we will be forever grateful."
Chantel and Mike
Married on 06/13/2016
They made our wedding day a dream come true
"I had Katiuscia and Giulia planning my wedding and sorting everything out for me and I couldn't have asked for anyone better as they were there for me and my husband every step of the way with any concerns, sorting things out, decision making and even supporting us when feeling stressed. They are both genuinely lovely women who I would love to stay in contact with.
They made our wedding day a dream come true and I wouldn't have changed a thing, they really put our feeling first and made sure we were happy.
Katiuscia stayed with us through the wedding day and evening she was amazing you wouldn't have even known she was there sorting every little detail out, she would come over to check we were happy or needed anything she was just fabulous."
Jade and Chris
Married on 07/24/2015