Honeymoon planner in Italy
Honeymoon planner and consultant.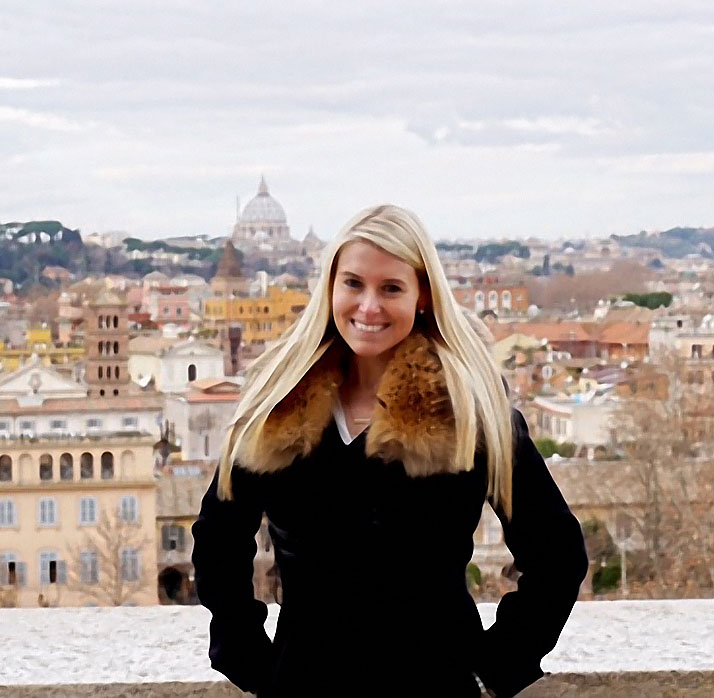 STEPHANIE BRODER
Wedding Planner
Stephanie Broder is our resident expert honeymoon planner and consultant, for the Italian Wedding Company. Well versed in the Rome, Venice, Capri, the Lake region, the Almalfi Coast and the Tuscan region. Stephanie has years of experience crafting the perfect event for you and your loved one.
Prior to partnering with the Italian Wedding Company, Stephanie founded the Honeymoon Hopper, catering to the high-end honeymoon experience as she toured the Italian region in search of the perfect destinations.
Based in New York City, she crafts a one-of-a-kind intimate occasion for you and your loved one, as you take your first steps in this next stage of life.
Stephanie's passion for the wedding industry dates back to her time abroad in Italy, when she first fell in love with the awe-inspiring art and rich Italian culture.
She loves the romantic piazza settings, the artisanal flavours, and timeless architecture, with a soft spot for your occasional chocolate indulgence.
Her attention to detail and connections within each destination will ensure your honeymoon expectations are not only met, but exceeded.