Wedding planner for Lake Como and Lombardy region, Italian Riviera and Emila Romagna.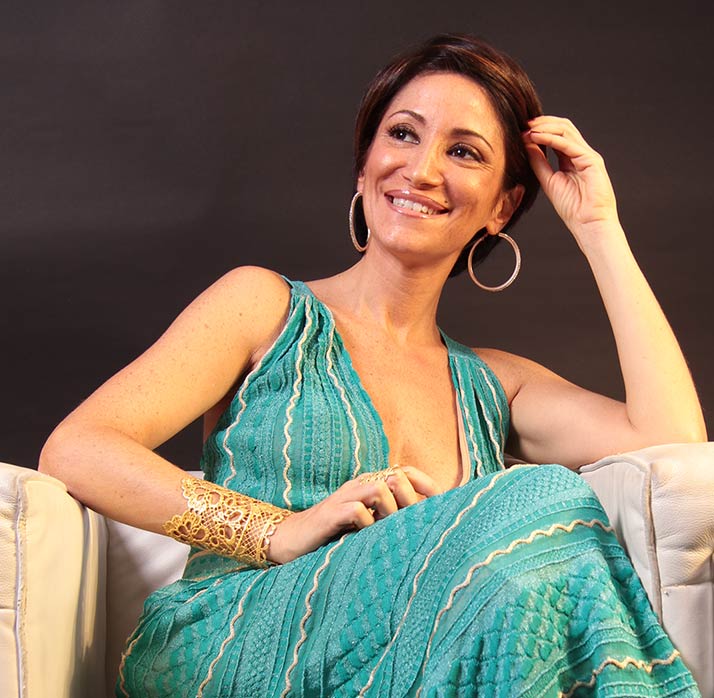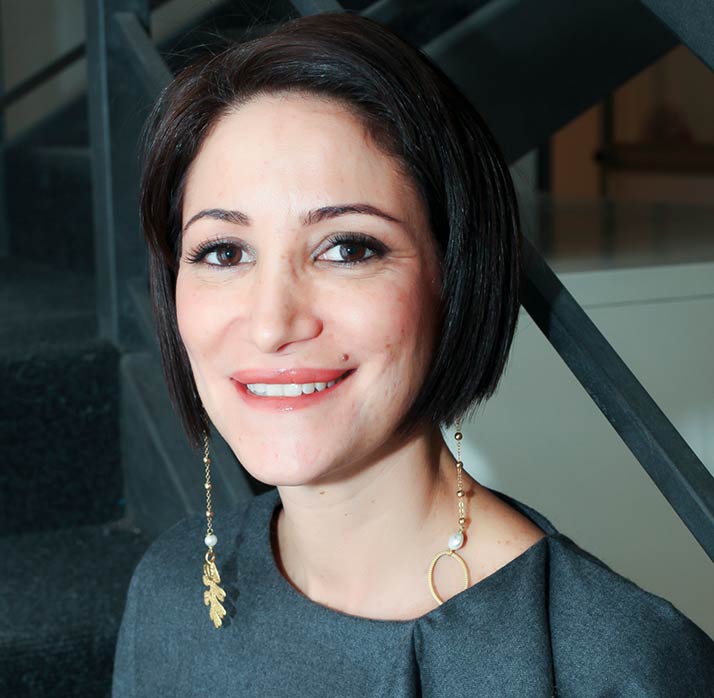 ALESSANDRA FABI
Wedding Planner
"Alessandra was great! We loved all the vendors she organized. She had a vision for our wedding from the start and fulfilled it. We could never have organized our wedding as well as she did. It was so helpful to have someone who knew the town, knew the language, and knew the vendors – she looked out for us all along the way!."
Emily and Jeff
Married on 06/17/2018
"AMAZING!! simply amazing service. I contacted the Italian Wedding Company two weeks before I decided that I wanted to have my wedding pictures taken in Italy. Everything was last minute and my heart was set on Villa del Balbianello in Como but I didn't know anyone or anything about Italy. I tried to contact some photographers and everyone told me to forget it as i needed to book one year in advance and i found it so difficult to arrange anything. I lost hope and just sent a last message to the company just so i see what they say. To my surprise , Italian Wedding Company were extremely prompt in their reply. Alessandra who i was dealing with sent me a full plan the next day and it was PERFECT! I couldn't believe how easy they made the process. and she understood exactly what I needed. The planning included hair and makeup , flower bouquet , a professional photographer, the locations , a boat and even recommendation on where to stay. She set a plan and everything went perfectly and i couldn't have asked for a more professional and amazing team to surround me on my special day. She was easy to communicate with, extremely friendly and always reachable.
I truly recommend them to anyone planning to wed in Italy."
Ameera and Morgan
Married on 09/14/2017
Alessandra and her team were FLAWLESS
"I am based in New York and one of the toughest decisions was trying to find an overseas planner for a wedding in Lake Como. Alessandra Fabi and her team were FLAWLESS. They completely took away anxiety and made the entire process very easy for us. On the day of the wedding, hair and makeup arrived promptly and created a look for me that completely matched the photos I sent and what I was looking for. The photographer she booked took editorial, magazine quality photos. Our officiant put together a beautiful reading and ceremony… all of this without meeting any of the vendors or vetting them beforehand. Alessandra handled everything and put the most beautiful day together that we could have hoped for. I cannot say enough about her and the beautiful program she created. If you are looking for a wedding in Italy or on the lakes, her company is hands down the company that MUST be used. HIGHLY HIGHLY recommended for your once in a lifetime experience."
Laura and Christopher
Married on 05/30/2018
I cannot recommend Alessandra enough!
"Alessandra assisted us with our elopement on the beautiful Lake Como. Coming from Australia, we relied on Alessandra completely for everything. The day before our wedding, there was a storm causing damage to roads, so last minute changes had to be made. Again, Alessandra made everything go smoothly and stress-free – just how we had wanted and imagined our day to be. I cannot thank and recommend Alessandra enough!"
Hayley and Andrew
Married on 05/07/2018
"Professional and nice. Ready to help with anything we asked for. Our wedding had a Star Wars theme and traveling from Sweden we had to trust our wedding coordinator with every detail without being able to inspect venues and services before the wedding. They did an excellent job. A good tip would be to meet with the photographer before the ceremony to discuss what you want."
Maria and Roland
Married on 06/29/2017
Alessandra provided Fairytale wedding come true!
"Alessandra Fabi provided Fairytale wedding come true! Alessandra was by far the most responsive wedding planner of all I spoke with. She listened to every detail and executed flawlessly! Everything we asked for and each detailed was taken care of and our wedding day was perfect. During the planning she was so easy and simple to work with and our wedding day was perfect. Not one thing went wrong … it really was a fairytale. The flowers were exactly as envisioned, the location was far better than we could ever have asked for, my hair and makeup were exactly what I had asked for and Everyone was such a joy on the day of. Our photographer was ABSOLUTELY outstanding!! The pictures he captured were stunning and some of the best photographs I have ever seen. There is not one thing I would have changed. Alessandra took our vision and made it happen ! It was perfect! It was flawless! It was everything I would have ever dreamt of and more. She is a wonderful communicator and is the best wedding planner you will find ! If you have the opportunity to work with her, do it – you will forever be thankful you trusted her with the best day of your life!"
Donna and Marc
Married on 05/28/2017
Alessandra Fabi works on Italian Lakes Wedding, Italian Seaside Wedding and Italian Country Wedding web sites.
She is our Lombardy chief planner and coordinator.
She is our Team's Planner and Manager for Lake Como, Lake Iseo, Milan Lombardy region and its countryside, Lombardy and Swiss side of Lake Maggiore and Italian Riviera areas.
Alessandra is Italian mother tongue and she speaks English, French and German.
Alessandra has a degree in Law and she has a Master Dregree in Marketing and Communication.
She worked in two multinational companies working for Legal and Finance Teams.
In 2008 she stared her wedding planning carrier in 2008 with SposiamoVi group. She is now the owner of Absolute Fabulous as premium partner of Italian Wedding Company and all affiliated web sites.
Alessandra is creative and she always keeps an eye on new wedding trends and fashion. She is very organised and she really loves meeting her bride and groom's wishes to create a perfect event.
She is friendly and kind. She loves traveling everywhere, good food and shopping.
She is also a Somellier… she can be the right one to suggest the perfect wines for your reception!
ABOUT MY PROFESSIONAL SKILLS – by Alessandra Fabi
Good communication – 50%
You may ask why I'm writing 50 about communication?
This is in my opinion a great part of our job: being silent!
We are the couple's support and are here to realise their needs, not ours.
Sometimes it is better to listen more than speaking and to work hard behind the scenes rather waisting time in too many emails…but sometimes this is misunderstood.
This is my main concern whilst wedding planning and my goal for the next future: compromising between my goals and ambitions for my couples wedding and their anxiety of having all answers here and now!
Problem solving – 100%
This is for sure one of my strong points and this is one of my favorite quotes.
'Start by doing what's necessary; then do what's possible; and suddenly you are doing the impossible'
Budget and negotiation – Could be 200% but I explain you why is no more than 80!
I know budget is one of couple's main concern but quality is not for free.
The worldwide market can always offer prices from 0 to 100 but after so many years experience on wedding planning there are so many criteria we have to keep in mind.
Quality is nothing without:
– deep sense of responsibility
– high reliability
– high flexibility
– high problem solving skills
When we recommend a vendor to one of our couple for sure is not because he/she has the best price on the market, but all of them work with us since ages and overall and most important of:
– she/he would never and ever betray our trust
– our couple will be their priority
– in case of any issue she/he will do the impossible to help us
– good relationships take long time and have to be carefully built. The one shot vendor might give a good service, might…
– trusted vendors are a guarantee toward bad surprises
– price is always proportioned to quality and higher prices mean best and sure/guarantee top back up plans.
Attention to details – 100% with honors 🙂
'Being obsessive with detail isn't crazy, it's required!'
It is the main reason why being a wedding planner is the job for me.
Details are my second job, I even care of the most insignificant (apparently insignificant!)
I totally agree with Steve Jobs, totally.
An engineer said to him, 'the only thing that matters is how well it works. Nobody is going to see the PC board.'
Jobs response: 'I want it to be as beautiful as possible, even if it's inside the box. A great carpenter isn't going to use lousy wood for the back of the cabinet, even though nobody's going to see it.'
That's why he's Steve Jobs and his lesson teaches to me aiming not just a wedding planner but a great wedding planner.