Valentina Lombardi and Ernesto Troncarelli's Event Manager and Chief assistant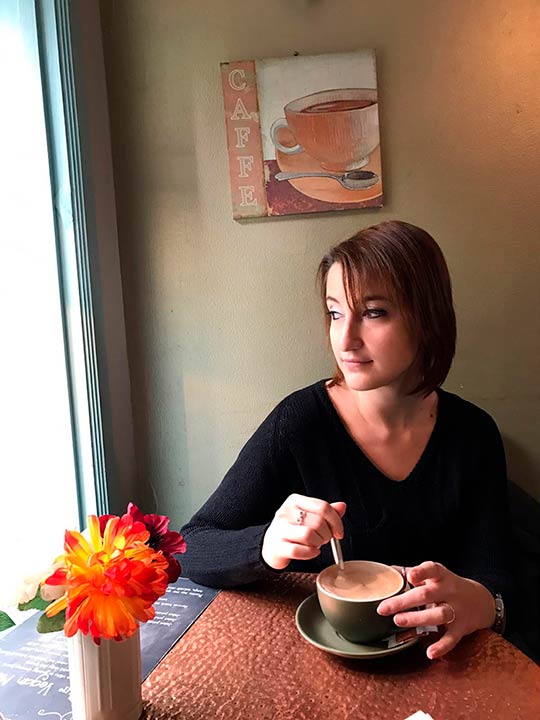 Luisa Serra
Event Manager and Chief assistant
Luisa Serra works on Italian Lakes Wedding and Italian Country Wedding sites. She is Valentina Lombardi and Ernesto Troncarelli's Event Manager and Chief assistant.
Luisa is the perfect manager of every event that Valentina and Ernesto plan on Lake Orta, Lake Maggiore, and Piemonte Countryside. 
She will make your day of the wedding simply perfect and flawless.
Luisa lives in a peaceful village near Lake Orta and Lake Maggiore. She loves hiking and traveling, and she is also passionate about foreign languages and cultures.
Seeking to satisfy an ever-growing longing for travels and cultures, she started an educational path specializing in English and Chinese. 
She earned her bachelor's and master's degrees in Language Mediation and Intercultural Communication from the University of Milan. 
After spending some time in China, she decided to move to the United Kingdom, where she graduated with a Master's degree in Translation from the University of Essex.
Luisa's Language and communication skills are brilliant. This is why she is the perfect Event Manager for every event and wedding.
However, after so much time spent abroad, she missed her beautiful Lake Orta and Lake Maggiore. So she decided to move back to Italy to work as a freelance translator. 
She adores her job, but she has always wanted to find a way to blend her passion for languages with her love for the picturesque venues in which she grew up. 
Italian Wedding Company was simply the perfect match. Giving her the possibility to let beautiful couples from all over the world fall in love with these Italian hidden gems' unique and romantic atmosphere.