Wedding planner for Rome and its countryside and seaside, Tuscany, Umbria, Apulia and Amalfi Coast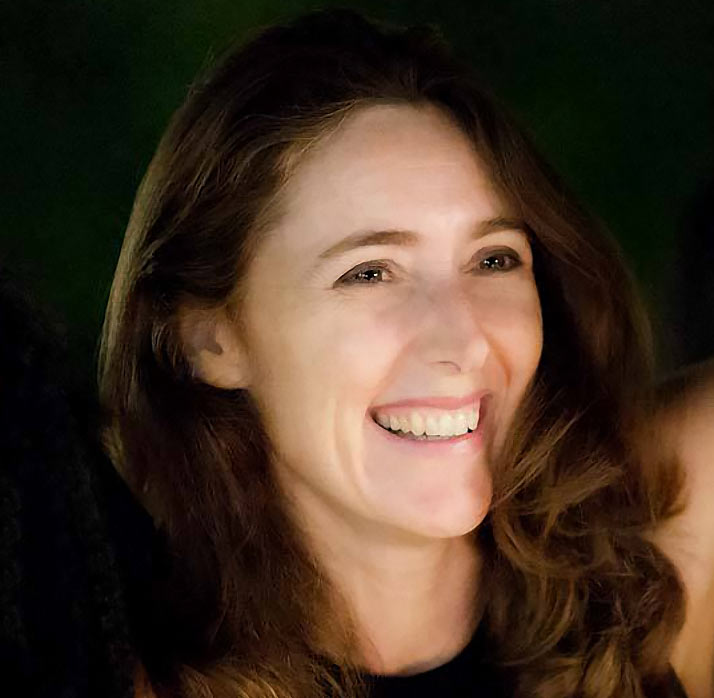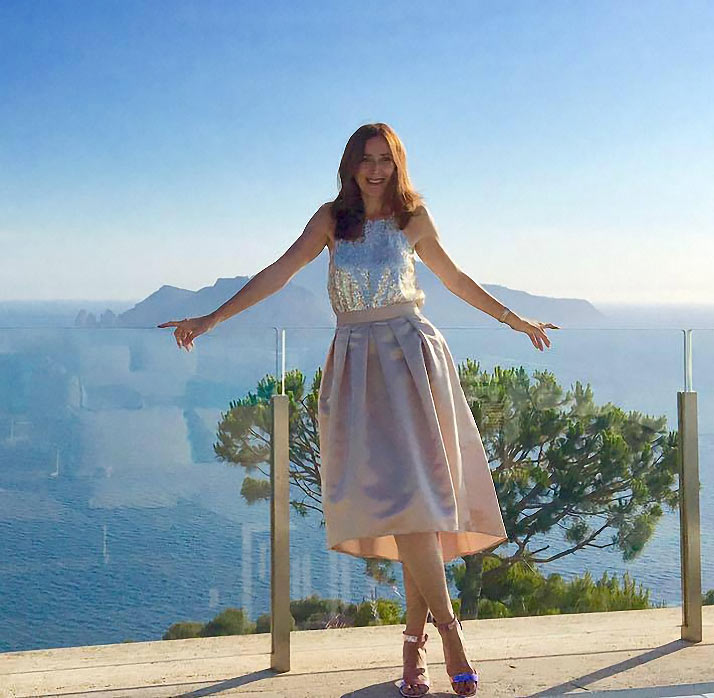 STEFANIA ZEN
Wedding Planner
"The third time's the charm! We found Stefania through wedding wire and we were so glad to have worked with her! She's very easy going, understands what you are looking for, and definitely makes everything so easy for us! Planning with her was actually very fun and not stressful at all. On the day of our wedding, she stayed until the end to make sure that all the guests were taken care of. She even stayed in contact with us afterwards to make sure everything was ok. We would definitely recommend Stefania to anyone that is planning their wedding in Italy! "
Jean and James
Married on 05/04/2019 - La Badia di Orvieto, Umbria
Stefania Zen works on Italian Rome Wedding, Italian Lakes Wedding, Italian Country Wedding and Italian Seaside Wedding web sites.
She follows weddings over Lake Bracciano, Rome and its countryside and seaside on Thyrrenian coast, Lazio, Umbria, Tuscany and their wonderful countryside Isola d'Elba, Amalfi Coast, Apulia, Marche and Abruzzo, Calabria, Sicily and Sardinia areas.
Stefania is Italian mother tongue but she also speaks fluently English, French and Spanish.
Stefania has a degree in Occupational Psychology and she always been working in event planning.
 She worked for Sposiamovi in Lazio region and now she works for Experience Italy Weddings and Experience Italy Travels as premium member partner of Italian Wedding Company and all affiliated web sites.
She also work in association with our Piemonte planners for Piemonte area weddings and she is a special consultant for a catering company of Rome area.
She is a great communicator. Stefania is always calm and very welcoming. She is patient and very good listener. All this makes the ideal planner for a stress free planning, she really understands all wishes a bride and a groom could have.
Stefania Zen loves traveling, reading, sports and her family and most of all she is a life lover! She is person full of enthusiasm and great professional.
The right person you would like to have by your side to plan a very special even in Rome and surroundings.
Stefania was our wedding planner...
"Our advice to any couple looking to hire a wedding planner is to research a list of questions to ask wedding planners before you meet so you can narrow down if your style matches that of the wedding planner's. Next step is to contact Italian Wedding Company and get started! Stefania was our wedding planner and we couldn't have asked for a more professional, caring and passionate wedding planner to work with!"
Anna Victoria and Luca
Married on 05/14/2016
We are just over the moon delighted with Stefania
"My husband and I are just over the moon delighted with Stefania and Carolina! They were an absolute joy to work with. They made our special day amazing, memorable and stress-free!
As a bride with an average budget, I spent a lot of time trying to find the right wedding planner who not only understood & respected that, but who also could work creatively within the limits I had set. I had a million questions, a billion ideas, and changed my mind a trillion times over the course of the last few months in the run up to wedding, but Stefania never made me feel like I couldn't approach her or call her. She always made herself available, listened carefully to what my husband and I wanted and was fantastic to brainstorm with and bounce ideas off of. She and Carolina encouraged me to stay on track and it was a relief to know that I had a genuinely solid team behind me to depend on to make our dreams come true for our big day. Her and her team delivered what we asked for and more.
Thank you so much Stefania and Carolina! We were extremely lucky to have had the opportunity to work with you two miracle makers. We feel so very grateful for the effort you put into organizing everything so carefully for us. You ladies are just amazing! ."
Mariam and Julian
Married on 12/30/2016
Stefania was fantastic organising our guests and doing it all so seamlessly
"Stefania really relaxed me during the wedding week knowing how well she had everything under control. On the wedding day Stefania was fantastic organising our guests and doing it all so seamlessly. We had the most magical, wonderful day. We loved every minute of it. Castello Odescalchi in Santa Marinella is such a special place. Vincenzo was fantastic providing the catering – everybody commented on how beautiful the meal and desserts were. All our guests had such a brilliant time and many said it was the best wedding they had ever been to. I think a few are considering the venue for their own weddings!"
Maeve and Paul
Married on 09/12/2014
Stefania was very helpful she planned everything
"Stefania was very helpful she planned everything to be exactly what I wanted my wedding to be! It was the best day and night of my life and I will forever relive that day as one if the happiest of my life. Thanks Stefania! :)"
Federica and Andy
Married on 10/13/2010
Stefania immediately understood what I wanted
"I definitely recommend Stefania and Carolina to organize your wedding!
I live in Milan but I got married in Ravello so their help was really precious.
They supported me with their patience and kindness. They were very proactive, 24H available, always ready to answer my questions/doubts/requests. Stefania immediately understood what I wanted and I like and gave me a lot of good ideas and suggestions changing problems in solutions! They made wedding organization easier than expected and the day was perfect. Thank you very much girls! :)"
Enza and John
Married on 09/24/2016
We can definitely recommend Stefania as a wedding planner
"Stefania was our wedding planner for our wedding in Rome. She assisted us during all the preparation and the big day and did an amazing job at each step.
She helped us to find the best places to organise the wedding and the wedding brunch the day after and the venues were beyond any expectations. All our guests were not only delighted to be in Rome, they were also astonished by the venue we chose and they enjoyed it as much as we did.
She has a perfect taste in decoration and she understood exactly the style of the wedding corresponding to ourselves (something chic, romantic with a touch of vintage but not too extravagant).
She is well organised and has strong connections with a network of professionals she has been working with for a long time (musicians, photographers etc.)
We can definitely recommend her as a wedding planner and can't thank her enough for this unforgettable day.."
Olga and Jan
Married on 09/19/2010
If you want to marry in Rome, be sure to ask for Stefania
"Stefania Zen was a wonderful planner for my wedding in Rome and I could not have done it without her. I trusted her to make arrangements for every detail, including the religious ceremony (she was able to obtain an English speaking priest for us), the florist, reception venue and menu, photographer, transportation for guests, favors and welcome bags, DJ and other musicians – even the rehearsal dinner! She did all she could to make my wedding special, and I will miss her terribly now that the wedding is over. She was incredibly valuable to us, as she could communicate with all of our vendors much better than we ever could. If you want to marry in Rome, be sure to ask for her."
Marissa and Michael
Married on 05/29/2015