Coordinator for Piemonte and Aosta Valley regions.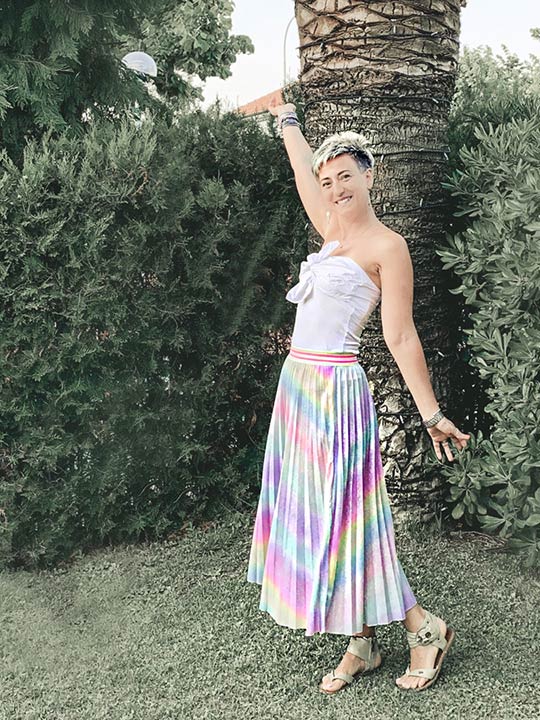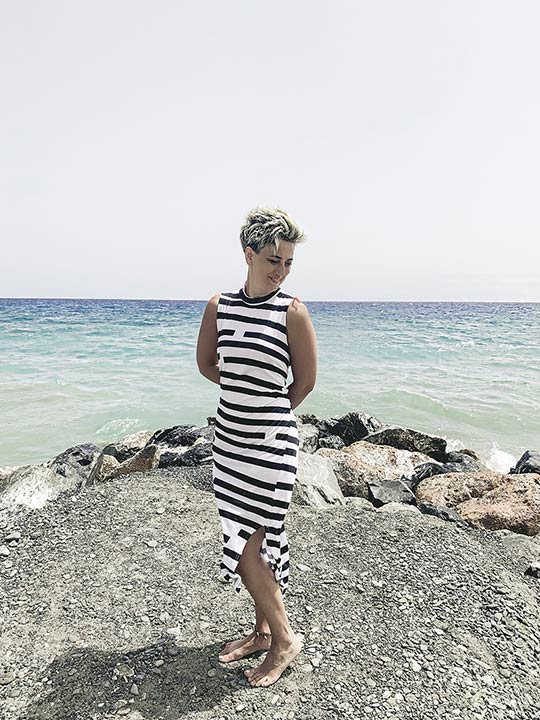 VALENTINA LOMBARDI
Wedding Planner
Valentina and Ernesto were the ultimate professionals
"Where do we start. Valentina and Ernesto were the ultimate professionals. From the very first day when we started planning our dream wedding, they delivered. Being Irish, living in Western Australia we knew that we needed people we could trust to make our dream a reality, and they certainly did that. Every detail was considered, options provided, changes made to accommodate our needs, we could not ask for more. On the day of the wedding it was just incredible to have a team of professionals working in the background to ensure everything went to plan. We were informed throughout and they managed the flow of they say to perfection. We could not ask for any more of these two. Thank you for everything."
Eimear and Micheal
Married on 04/06/2018
Valentina and Ernesto were absolutely amazing!
"We are from California and our dream was to have a destination wedding on Isola Bella and Lake Maggiore, Italy. We connected and planned everything with them via email, including our rehearsal, rehearsal dinner, ceremony, reception, photographer, videographer, florist, DJ, transfers to and from the airport. We had sent them our vision of everything and Valentina and Ernesto definitely exceeded our expectations and made our dream wedding come true. I would highly recommend their services for a destination wedding in Italy. They are not only very professional but they are wonderful people."
Adriana and Mike
Married on 06/13/2016
Italian Wedding Company made our planning process so simple!
"Valentina and Ernesto from Italian Wedding Company made our planning process so simple! Since we are in the United States, taking on planning a wedding in Italy was no easy task! From legal documents to language barriers to tiny, tiny details – we literally had nothing to worry about with Valentina and Ernesto taking care of it all. Their assistance with vendors made our day exactly as we wanted it – and they were all top notch! We communicated regularly and both really listened to what was important to us as a couple. They made our day effortless and were so pleasant to work with – we now consider them friends and would recommend them highly to anyone planning a wedding in Italy!"
Lisa and Brian
Married on 10/13/2017
Magical from start to finish
"Thank you to Valentina, Ernesto and a massive thank you to Silvia who was there with myself and Paul on our wedding day – 3rd Sept in Lake Orta. We put all our trust in them to organise the best day of our lives and they made our dreams come true. Our wedding can only be described as magical from start to finish. Thank you from the bottom of our hearts. Jayne & Paul Clarke"
Jayne and Paul
Married on 09/03/2018
I would recommend Valentina without a doubt
"Valentina and Ernesto are not only the best wedding planners, but they are also one of the most caring and loving people that me and my husband have met in our entire lives. Valentina is everything you want in a wedding planner. She is extremely organized, she is understating with EVERYTHING, she is very very sweet, she accommodates anything that you wish, she tries very hard to give you the wedding of your dreams, she answers emails EVERY DAY, she answers the thousand questions that you may have about any little issue while still being the sweetest and nicest person in the world. Valentina made the most special day of my life the best. She also made the whole process very stress free and very enjoyable. Everyone thinks weddings are stressful, but Valentina made the whole process so pleasant that I was able to enjoy the wedding planning. She accommodated everything within our tight budget while giving us multiple choices of vendors. When I told her that I could not afford something she immediately was able to find solutions to find similar options with the similar quality, so I could have the wedding that I dreamt of. She was the one who made the happiest day of my life possible. If you want to have a perfect wedding day and an enjoyable and flawless planning process I would recommend Valentina without a doubt. You will never forget your wedding, and you will never forget the amazing help that Valentina will give you in making your happiest day possible."
Mariana and John
Married on 05/19/2018
I'm Valentina and I plan destination weddings for couples that want to enjoy an unforgettable and authentic Italian experience.
When I started University I wanted to be a journalist or a translator so I started work in a Marketing and Communications Team. This is how I got started in the events world. With the European Team I was lucky enough to be a part of the organisation of World Wide Conferences and Roadshows.
It was here at this job where I met my husband Ernesto. We met as colleagues. He was an engineer and I was in event planning for the same company. We eventually got married, and our wedding was amazing! In fact, it was one of the best days of my life!
A few years later, I became unhappy with my job and I decided that I wanted to have my own business. While Ernesto found a new job as a manager in another engineering company, I looked everywhere to see what could be a fit for me.
Then I remembered on our wedding anniversary that Ernesto and I were joking about the fact that I did so well planning my own wedding that I could definitely be a wedding planner! I already had a great background in event planning for a multinational company. I also speak several languages (Italian, English, Spanish and French), and I love being with happy people and bringing them even more happiness.
With a lot of research, I found a job planning Destination Weddings for an Italian Riviera company for Piemonte region. I jumped right in, and in less than 3 months I quit my job and opened my office and my business with them.
In addition to my partnership there, I also started another partnership with the Italian Wedding Company Team. This was in 2006. After a few months, I realised that I needed help and wanted to hire someone. My husband Ernesto said…. "We can do it together!" I loved this idea, so he quit his engineering job and started working with us.
We divided our tasks. I focused on wedding planning, relationships with the couples, and the professional choices. Ernesto took over finances, civil and religious paperwork, logistics, and accommodation bookings for couples and guests.
We worked very hard, 24/7/365. In one year we reached our peak of 52 weddings in 12 months! This is how Italian Wedding Company started and we've been growing rapidly ever since!
In fact, Italian Wedding Company keeps growing every year! We are a passionate team, we love what we do, and we love working together to help our couples with their dream day! The benefits we can give to our clients are years of experience in the wedding industry and the power of a team that can support any kind of request in every part of Italy.
We are able to provide a deep knowledge of the Italian territory and thanks to our lasting experience we can plan a wedding with no hassle at all. Many professionals in the wedding industry want to work with us as we value the human part of the relationship between planners, professionals, and couples.
We strive to provide an unforgettable experience to couples and guests, and also to the people we work closely with. Our team works together in a warm and authentic way.
Send me a message at valentina@italianlakeswedding.com so we can chat more about your unforgettable day! I can't wait to connect with you. 🙂
Valentina made out dream wedding come true!
"Wow what can I say!? Valentina and Ernesto made out dream wedding come true! From the overall feel we wanted to the tiny little details, nothing was too much trouble. Valentina put my wedding worries to rest and Ernesto even came to meet us for a coffee when we were out in Italy before the event. When we look back the whole day just a feels like a beautiful dream and still can't beleive how perfect it was. We can't recommend Valentina and Ernesto highly enough and will be forever grateful to them for making our dream wedding a reality. All of our love, Lauren and Adam"
Lauren and Adam
Married on 06/28/2018
I didn't have to worry Valentina made sure everything was perfect
"Valentina & Ernesto were amazing. I cannot recommend them enough. We married in Orta in July 2017. Everything was perfect. Valentina is so good at what she does. We had small wedding of about 30 people. I wanted it to be relaxed fun and without fuss. I was busy in the months before and so i didn't have time to spend much time on the wedding planning. I didn't have to worry Valentina made sure everything was perfect. We had a beautiful evening in L'ustaria ca da rat. The food was excellent, even better than the tasting! The flowers were amazing and the quartet she chose were really good. If you want an Italian wedding look no further then Valentina and Ernesto!"
Laura and Brian
Married on 06/17/2017
Amazing service from start to finish
"Amazing service from start to finish. Valentina and Ernesto are such a lovely couple, who go out there way to ensure you have a fabulous wedding day. All our guests raved about how flawless our full day was, how everything was just perfect! Felt like a celebrity wedding or something you'd expect to read in OK magazine! I even enjoyed the planning, as all of Valentinas suggestions were exactly what I had in mind and any others she made were things I couldn't even have imagined. Ernesto was fantastic, helping all our friends and family with the logistical side of things like travel arrangements and hotel bookings. Our budget was always considered and moves were always made to keep to it. I really love these guys! Feel like close family friends now! I'd highly recommend."
Rachel and Crawford
Married on 09/24/2016