Lake Orta and Lake Maggiore Wedding Planner
Valentina Lombardi
Coordinator for Piemonte and Aosta Valley regions.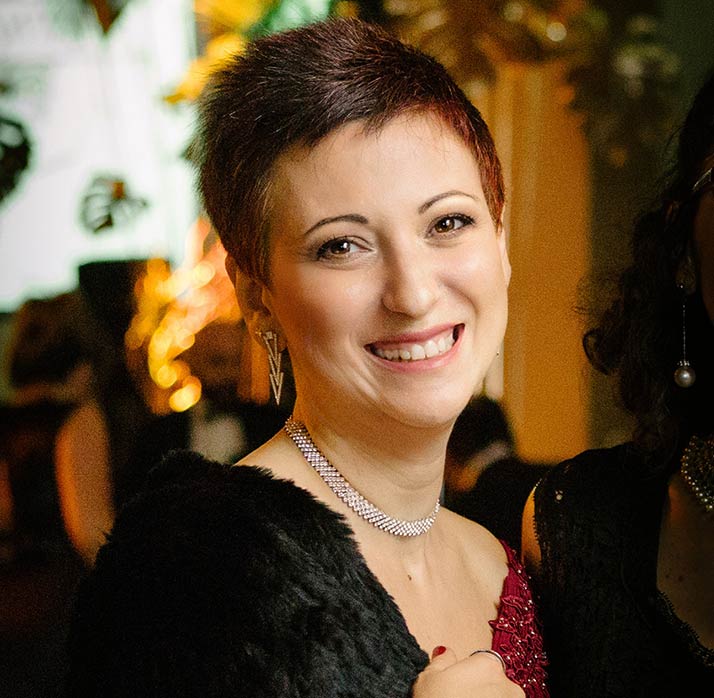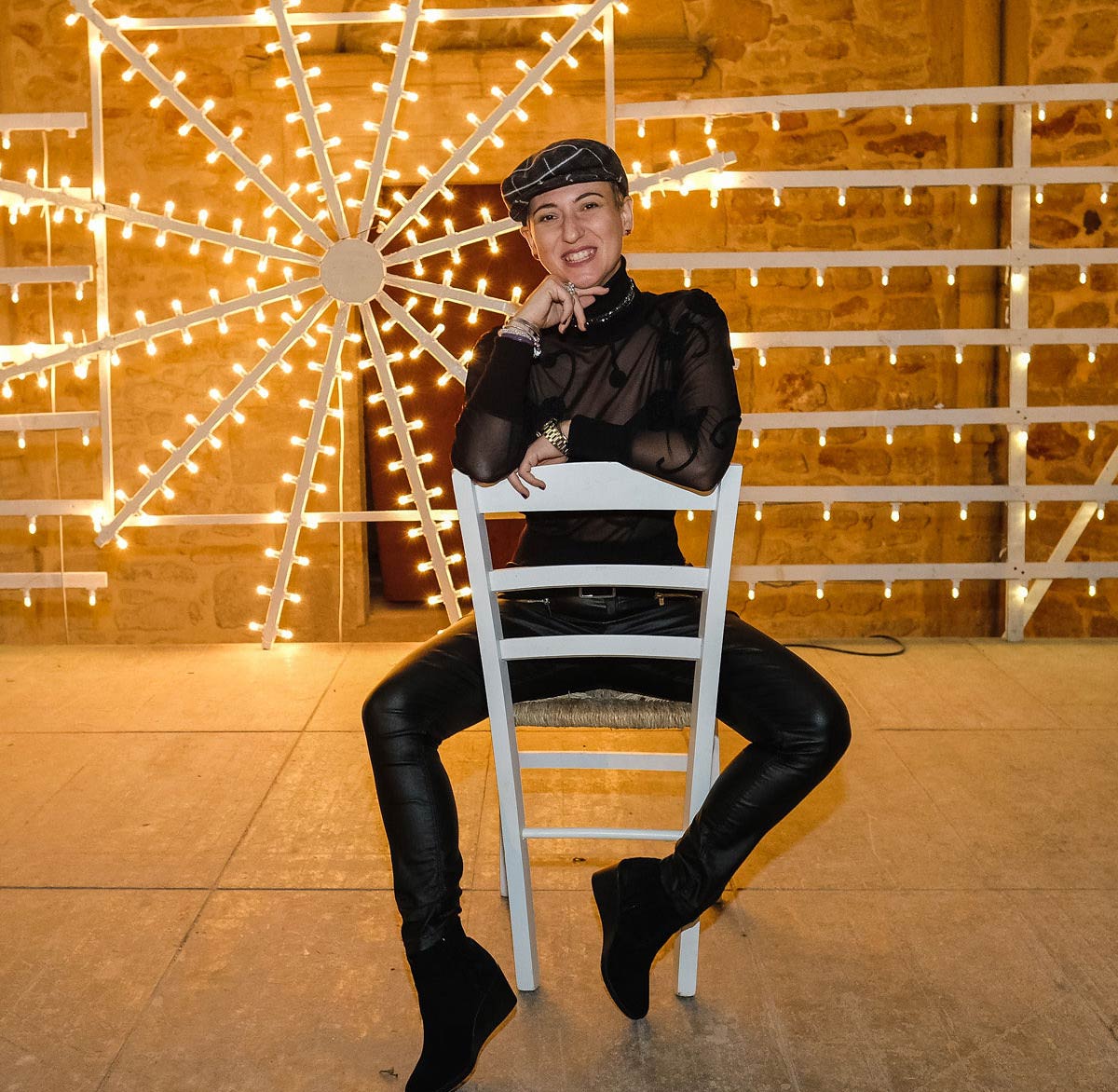 VALENTINA LOMBARDI
Wedding Planner
Valentina and Ernesto were the ultimate professionals
"Where do we start. Valentina and Ernesto were the ultimate professionals. From the very first day when we started planning our dream wedding, they delivered. Being Irish, living in Western Australia we knew that we needed people we could trust to make our dream a reality, and they certainly did that. Every detail was considered, options provided, changes made to accommodate our needs, we could not ask for more. On the day of the wedding it was just incredible to have a team of professionals working in the background to ensure everything went to plan. We were informed throughout and they managed the flow of they say to perfection. We could not ask for any more of these two. Thank you for everything."
Eimear and Micheal
Married on 04/06/2018
Valentina and Ernesto were absolutely amazing!
"We are from California and our dream was to have a destination wedding on Isola Bella and Lake Maggiore, Italy. We connected and planned everything with them via email, including our rehearsal, rehearsal dinner, ceremony, reception, photographer, videographer, florist, DJ, transfers to and from the airport. We had sent them our vision of everything and Valentina and Ernesto definitely exceeded our expectations and made our dream wedding come true. I would highly recommend their services for a destination wedding in Italy. They are not only very professional but they are wonderful people."
Adriana and Mike
Married on 06/13/2016
Valentina Lombardi works on Italian Lakes Wedding and Italian Country Wedding web sites and she is also General Planners Coordinator and Media and Communication Coordinator for the whole Team.
She is our wedding planner and coordinator for Piemonte and Aosta Valley regions.
She follows weddings over Lake Maggiore, Lake Orta, Italian Alps, Turin, Piemonte Countryside.
She works in Piemonte region, it could not be different, she loves the place she lives!
 She is Italian mother tongue but she speaks fluently English and Spanish. She also speaks French and she is studying Portuguese.
She has a degree in foreign Languages and she has been in event planning business since 2001. Before becoming a wedding planner and coordinator she used to plan Italian and European company events for a multinational Software company. She started her wedding planning adventure in 2007. She is one is the pioneer wedding planners of Italian Wedding Company Team. She proudly started Italian Lakes Wedding project back in 2007 with web master Mauro De Luca.
This makes her the right figure to coordinate Planners Team and work on group's communication strategy.
Valentina is an awarded wedding planner. She received Awards from several International Wedding Planner Associations. Above all she is a Platinum Member at Belief International Wedding Planners. Her weddings have been featured in many international magazines and blogs. She joined international workshops and conferences all over the world.
She loves Italian style, language and culture. She is literally in love with Bella Italia and its beauty.
Valentina is one of our main writer in our blogs as she has a deep passion for copy writing and free style writing.
She loves meeting people. Planning a wedding is always a new challenging experience! She is communicative and very precise. Valentina loves her job deeply.
When she has some free time she is always busy! She loves visiting cities, going to concerts, skiing, stand up paddling and go to the gym to train. But she also loves reading, watching musicals and detective stories.
She loves pizza, seafood, prosecco, aperol spritz, Italian gelato. She like wearing colors, short hair, hand made jewellery and she does not like wearing heels.
Her skills will help you planning everything you need for your special Italian wedding, discover right solutions, colours, themes and give you some original and elegant ideas for a perfect destination wedding.
Italian Wedding Company made our planning process so simple!
"Valentina and Ernesto from Italian Wedding Company made our planning process so simple! Since we are in the United States, taking on planning a wedding in Italy was no easy task! From legal documents to language barriers to tiny, tiny details – we literally had nothing to worry about with Valentina and Ernesto taking care of it all. Their assistance with vendors made our day exactly as we wanted it – and they were all top notch! We communicated regularly and both really listened to what was important to us as a couple. They made our day effortless and were so pleasant to work with – we now consider them friends and would recommend them highly to anyone planning a wedding in Italy!"
Lisa and Brian
Married on 10/13/2017
Magical from start to finish
"Thank you to Valentina, Ernesto and a massive thank you to Silvia who was there with myself and Paul on our wedding day – 3rd Sept in Lake Orta. We put all our trust in them to organise the best day of our lives and they made our dreams come true. Our wedding can only be described as magical from start to finish. Thank you from the bottom of our hearts. Jayne & Paul Clarke"
Jayne and Paul
Married on 09/03/2018
I would recommend Valentina without a doubt
"Valentina and Ernesto are not only the best wedding planners, but they are also one of the most caring and loving people that me and my husband have met in our entire lives. Valentina is everything you want in a wedding planner. She is extremely organized, she is understating with EVERYTHING, she is very very sweet, she accommodates anything that you wish, she tries very hard to give you the wedding of your dreams, she answers emails EVERY DAY, she answers the thousand questions that you may have about any little issue while still being the sweetest and nicest person in the world. Valentina made the most special day of my life the best. She also made the whole process very stress free and very enjoyable. Everyone thinks weddings are stressful, but Valentina made the whole process so pleasant that I was able to enjoy the wedding planning. She accommodated everything within our tight budget while giving us multiple choices of vendors. When I told her that I could not afford something she immediately was able to find solutions to find similar options with the similar quality, so I could have the wedding that I dreamt of. She was the one who made the happiest day of my life possible. If you want to have a perfect wedding day and an enjoyable and flawless planning process I would recommend Valentina without a doubt. You will never forget your wedding, and you will never forget the amazing help that Valentina will give you in making your happiest day possible."
Mariana and John
Married on 05/19/2018
Valentina made out dream wedding come true!
"Wow what can I say!? Valentina and Ernesto made out dream wedding come true! From the overall feel we wanted to the tiny little details, nothing was too much trouble. Valentina put my wedding worries to rest and Ernesto even came to meet us for a coffee when we were out in Italy before the event. When we look back the whole day just a feels like a beautiful dream and still can't beleive how perfect it was. We can't recommend Valentina and Ernesto highly enough and will be forever grateful to them for making our dream wedding a reality. All of our love, Lauren and Adam"
Lauren and Adam
Married on 06/28/2018
Amazing service from start to finish
"Amazing service from start to finish. Valentina and Ernesto are such a lovely couple, who go out there way to ensure you have a fabulous wedding day. All our guests raved about how flawless our full day was, how everything was just perfect! Felt like a celebrity wedding or something you'd expect to read in OK magazine! I even enjoyed the planning, as all of Valentinas suggestions were exactly what I had in mind and any others she made were things I couldn't even have imagined. Ernesto was fantastic, helping all our friends and family with the logistical side of things like travel arrangements and hotel bookings. Our budget was always considered and moves were always made to keep to it. I really love these guys! Feel like close family friends now! I'd highly recommend."
Rachel and Crawford
Married on 09/24/2016
I didn't have to worry Valentina made sure everything was perfect
"Valentina & Ernesto were amazing. I cannot recommend them enough. We married in Orta in July 2017. Everything was perfect. Valentina is so good at what she does. We had small wedding of about 30 people. I wanted it to be relaxed fun and without fuss. I was busy in the months before and so i didn't have time to spend much time on the wedding planning. I didn't have to worry Valentina made sure everything was perfect. We had a beautiful evening in L'ustaria ca da rat. The food was excellent, even better than the tasting! The flowers were amazing and the quartet she chose were really good. If you want an Italian wedding look no further then Valentina and Ernesto!"
Laura and Brian
Married on 06/17/2017